Typically, the SHERRILLtree catalog covers will feature an action photo, with a full width masthead logo. For October's redo, I used a somewhat abstract action photo which showed the reflection of trees off of a helmet visor. The visor itself had a SHERRILLtree logo sticker on it which served nicely as the cover logo. Given the lifestyle feel I was aiming to accomplish, I went with very minimal month/800#/URL markings.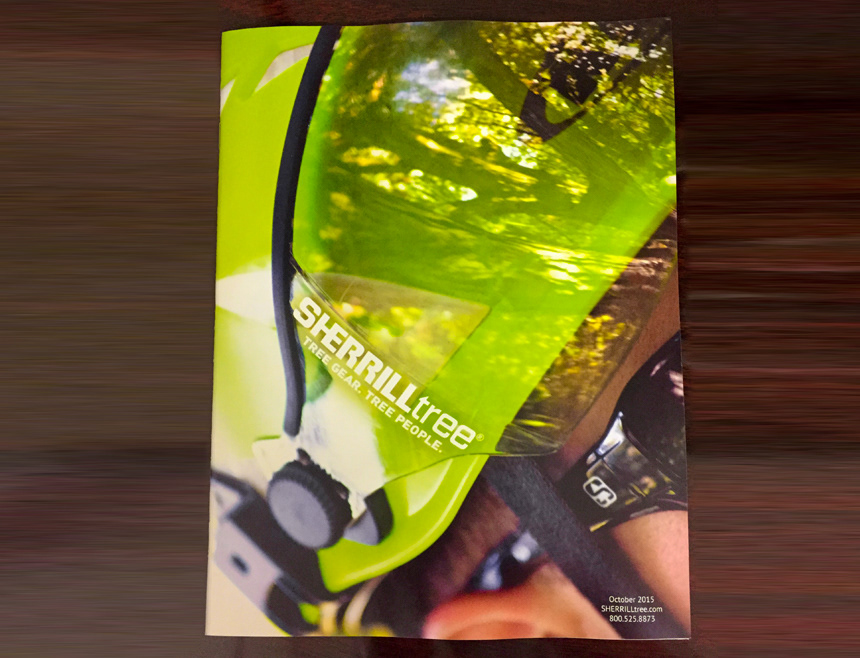 Inside the mini-catalog, I paired the action photos with products being used in the photos. I mostly just used product photos, name and pricing, eliminating almost all of the copy that usually accompanies the products in SHERRILLtree catalogs. I directed the photoshoots for most of the action and studio photos used in the catalog.
The October mini-catalog co-mailed and had an in-home delivery range of September 28 - October 2. By September 29, approximately 80% of the pieces were delivered, and SHERRILLtree saw it's highest daily sales in company history on September 30.