These are some intangible projects, that are one-off's that don't fit neatly into any of my categories. These typically require learning new technology, or are wide-reaching in scope. These sorts of project are great because we get to explore new skills, take big swings, and expand our capabilities. 
3D Rendered Product Videos / LMS
Animation, effects, video editing, LMS authoring
We created a 34-section training course covering all of the product categories across the Beverage-Air and Victory brands, hosted on an LMS site.
I had to create the general template and layout of the training, but the really exciting part of the project was creating animated renderings of the various products. Making components move, or disappear to reveal technology beneath, really helped keep the videos engaging while clearly communicating the script visually.
Training Kitchen / Studio
Decor concepts, design, procurement
We developed an on-site space where we could host in-person training events, take photos and videos, and host remote/virtual training sessions.
The space was designed to feature Victory units on one side and Beverage-Air on the other.
I worked on creating various graphic decor for the space to help give it some touch of a real world kitchen/restaurant atmosphere. The challenge was to do so without casting a lot of colored reflection as most of the units are stainless steel and kick back every bit of light and color.
I created some branded graphics for the brands featuring a chef image for each brand. I found some bar shelving imagery and scaled it accurately to be used as wall decals behind the bar units.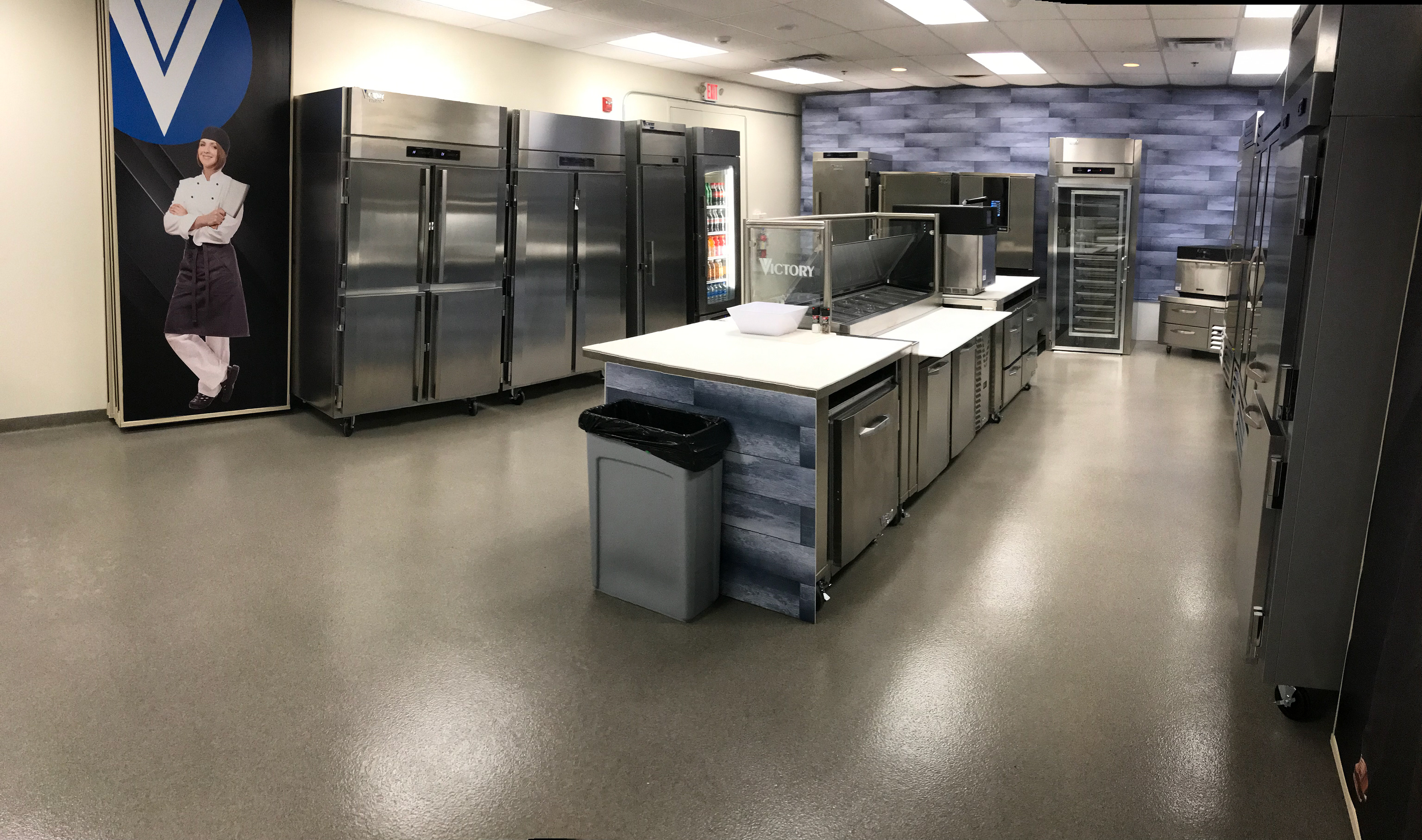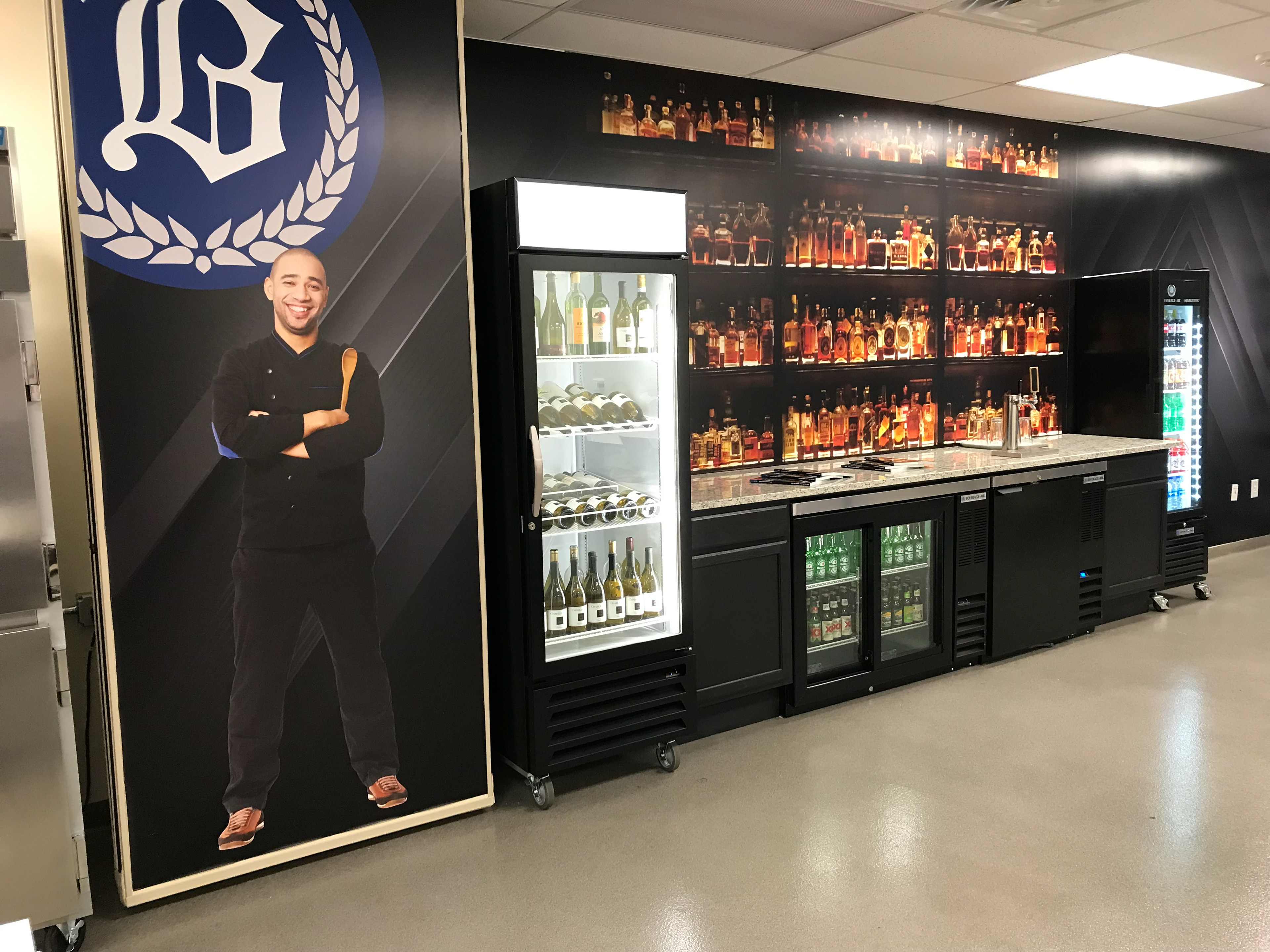 Baseball Themed Trade Event
Product ideas, procurement, process development, design
Our sales team had a trade event in a baseball-centric city, so they suggested we do a baseball theme presentation.
We came up with some standard baseball giveaway ideas, but took it further by having baseball jerseys made for each member of the sales team (and one for me too!) We had a couple batches of ball caps made with the old-English style B from the Beverage-Air logo.
Lastly, we made a 28-card set of trading cards, featuring units from all of our product categories as "players". The back side of the cards featured the models' specs, presented as "stats". To make the cards even more interesting, we figured out a way to pack and seal them, so the customers would want to engage with and open their packs.
Silky Saw Dealer Program
Program concept, budgeting, package design, procurement, list management
When SherrillTree became the US importer of Silky Saws, they wanted a big campaign to attract new dealers across the US.
I developed a campaign that targeted tiers of potential dealers, with a different deliverable per tier.
The top tier received a Silky Saw blade without its handle, and gave the dealers a contact number to call to receive the handle and find out about Silky Saw and the dealership program. There was about an 80% response rate.
The second tier received a poster, shipped in a tube that was trimmed on one end to appear as though it had been sawed. One edge of the poster was die-cut with saw marks so it too appeared to have been sawed. The poster design highlighted some of the program, and provided details on the saw line. The response rate for this tier was about 20%